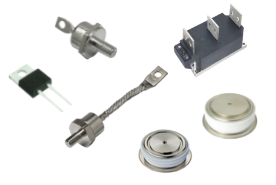 C&H Technology specializes in high current phase control Thyristors and fast switching Thyristors. Typical applications include AC switches, light dimming controls, temperature control for ovens, solid state relays, DC motor controls, welding, soft starts for AC motor drives and traction markets.
Thyristor products are also called a SCR (Silicon Controlled Rectifiers). A SCR Module is used to control and rectify current in only one direction. The SCR module works like a mechanical switch: it is either on or off. When a current/voltage pulse is applied to the gate of the SCR, it triggers on and starts to conduct. The SCR will continue to conduct even when the gate current is completely removed. The Silicon Controlled Rectifier will turn off once the load current drops below zero.
Phase Control
We stock the widest selection of Phase Control Thyristors (Phase Control SCR's) including Stud Mount SCR packages from 10-350 amps; Hockey Puk SCR packages from 115-6400 amps; SCR Module packages from 20-1500 amps and Discrete SCR (PCB mount) packages from 12-70 amps. Don't see the SCR you need? Give us a call - we can help.
Current: 16A to 4150A
Voltage: 200V to 5000V
Stud packages: compression and solder construction
Hockey Puk packages: 19mm up to 100mm
SCR Module packages: T-Module, Add-A-Pak, Int-A-Pak, Magn-A-Pak, Super Magn-A-Pak

Current: 25A to 500A
Voltage: 200V to 2000V
High Isolation Voltage (2500V)
RoHS compliant, UL approved
Customizable for specific application needs

Discrete packages: D2, TO-220, TO-247, Full Pack,
View Phase Control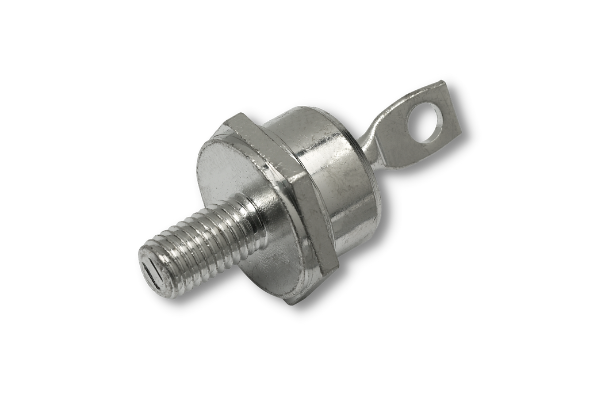 Inverter Grade
We offer a huge selection of Inverter Grade (Fast Switching) Thyristors with Tq Switching speeds up to 10 usec. Inverter Grade Stud Mount SCR packages from 85-330 amps; Inverter Grade Hockey Puk SCR packages from 330-720 amps and Inverter Grade SCR Module packages from 400-750 amps. Don't see the thyristor you need? Give us a call - we can help.
Current: 110A to1200A
Voltage: 200V to 2100V
Compressed Stud
Hockey Puk
View Inverter Grade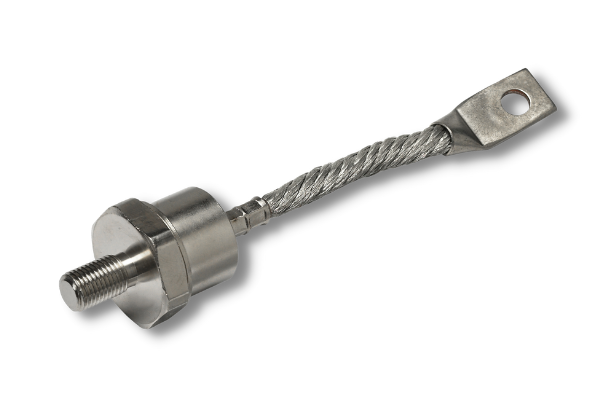 Hitachi ABB SiC LinPak
Hitachi ABB Power Grids introduces new innovative, low stray inductance SiC and IGBT modules.
Learn More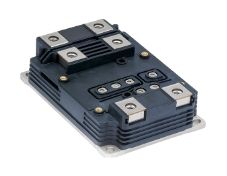 Vishay Power Modules
Three Phase Bridge Rectifier 5 Terminal 130A , 160A, 300A, 1600V, and 1800V
Learn More