We offer two types of hockey puk clamps for mounting hockey puk semiconductors to heat sinks. Bar Clamps are used for double sided cooling applications. They have a stack of preloaded Belleville springs which guarantees the perpendicularity of the clamping force. An indicator washer on the spring guide indicates when the correct clamping force is achieved. Box clamps are used for single sided cooling applications. They use internal Belleville springs and the proper clamping force is achieved when four corner bolts are tightened and the box clamp housing comes in contact with the heat sink.
Bar Clamps
Press-pack clamps
High Temperature Semiconductor Clamps
Thyristor Diode Mounting Clamps
Features
For disc (puk) type semiconductors up to 150 mm diameter, double side cooled
Pre calibrated clamping forces from 5 KN (1125 lbs) to 95 KN (21,375 lbs)
Proven design, assemble with common tools
Easy field replacement
Choose your bolt length
View Bar Clamps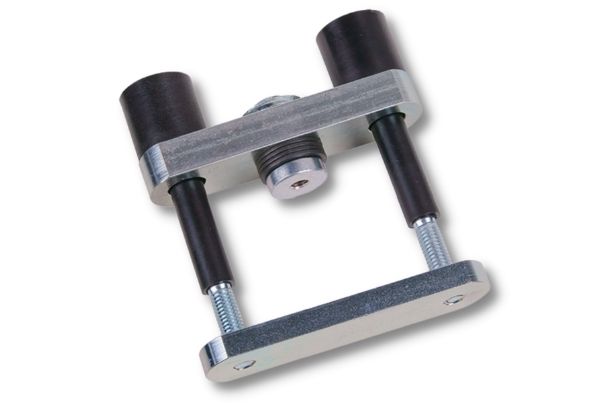 Box Clamps
Features
For disc (puk) type semiconductors up to 80 mm diameter, single side cooled
Provides for electrical connection (anode or cathode)
Can accommodate overall puk diameters to 80 mm
Precalibrated clamping forces up to 17 KN (3,825 lbs)
View Box Clamps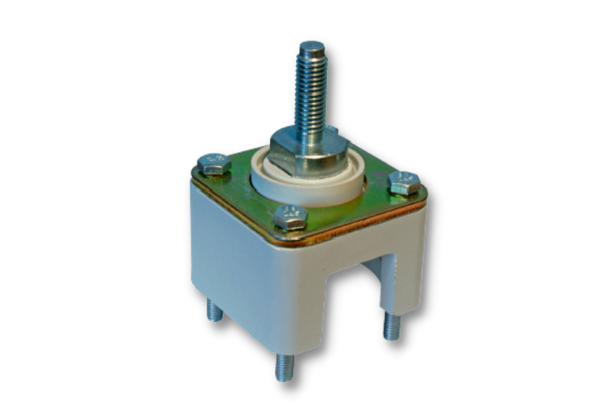 Hitachi ABB SiC LinPak
Hitachi ABB Power Grids introduces new innovative, low stray inductance SiC and IGBT modules.
Learn More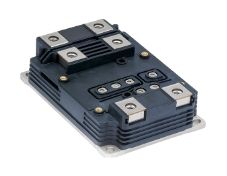 Vishay Power Modules
Three Phase Bridge Rectifier 5 Terminal 130A , 160A, 300A, 1600V, and 1800V
Learn More