Liquid Copper Tube Chill Plates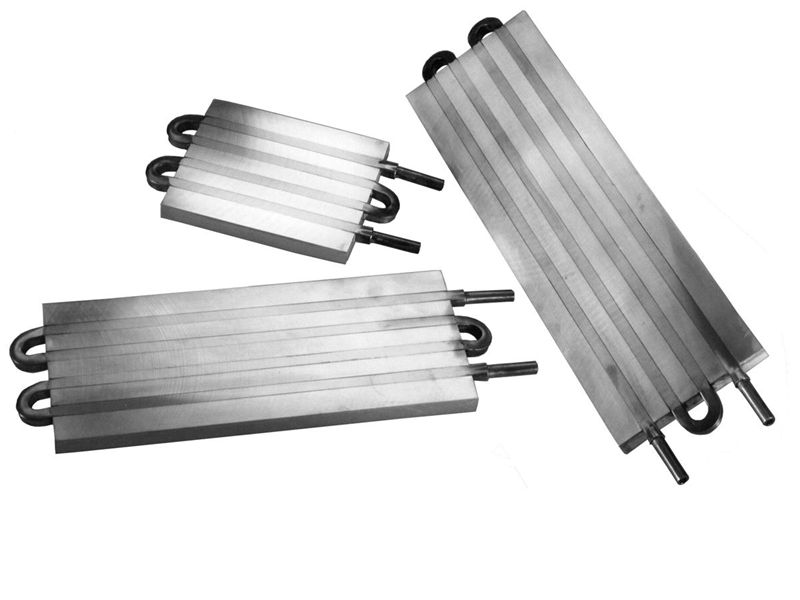 Aluminum Chill Plates uses imbedded copper tubing with one pass up to six passes. These Chill Plates are designed primarily for the high power inverter markets and are ideal for cooling large IGBT modules.
Aluminum Chill Plates with one, two, four or six passes of imbedded copper tubing available in lengths up to three feet long.
Custom configurations available.
Available with drilled and tapped holes for the mounting of semiconductors and brackets.
We offer IGBT Module Chill Plates. Double sided copper chiller designed for high efficiency cooling of large IGBT modules. A unique internal structure provides a very low thermal resistance and pressure drop with uniform temperature across both contact surfaces. Nickel plated with brazed hose fittings.
Item #
Width
Length (in)
Thermal Resistance
Number of Passes

CH8040

5.5
7.5
0.006
1

CH8030

8
12
0.004
6

CH8020

8
6
0.008
6

CH8010

5
12
0.005
4

CH8000

5
6
0.015
4

CH8002

2.25
Custom
Custom
2

CH8001

2
Custom
Custom
1
Hitachi ABB SiC LinPak
Hitachi ABB Power Grids introduces new innovative, low stray inductance SiC and IGBT modules.
Learn More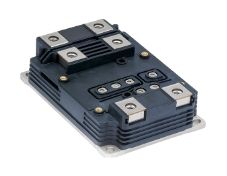 Vishay Power Modules
Three Phase Bridge Rectifier 5 Terminal 130A , 160A, 300A, 1600V, and 1800V
Learn More