We stock a large selection of Standard Recovery Rectifiers including Stud Mount Rectifier packages from 16-600 amps; Hockey Puk Rectifier packages from 540-10000 amps; Rectifier Module packages from 55-1600 amps and Discrete Rectifier (PCB mount) packages from 12-150 amps. Don't see the diode you need? Call Us - We Can Help!
Hitachi ABB SiC LinPak
Hitachi ABB Power Grids introduces new innovative, low stray inductance SiC and IGBT modules.
Learn More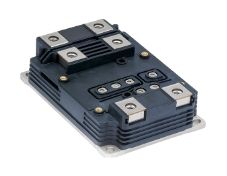 Vishay Power Modules
Three Phase Bridge Rectifier 5 Terminal 130A , 160A, 300A, 1600V, and 1800V
Learn More