C&H Technology offers standard assemblies in single or three phase configurations of Rectifier (Diode) Bridge, Thyristor (SCR) Bridge, and AC-Switch circuits. Our Standard Air-Cooled Assemblies utilize C&H Technology's extensive inventory of high-power semiconductors paired with our line of Extruded or Bonded Fin Heat Sinks. Assemblies for higher power output current ratings have been developed with Hockey Puk Semiconductors mounted to Aluminum Extruded Heat Sinks and secured with C&H Technology-developed Bar Clamps. Additional accessories include Snubber Circuits, Thermal Switches, Varistors, Fuses, Mounting Hardware, and more.
Hitachi ABB SiC LinPak
Hitachi ABB Power Grids introduces new innovative, low stray inductance SiC and IGBT modules.
Learn More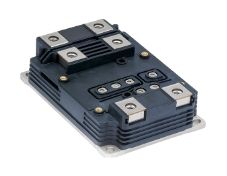 Vishay Power Modules
Three Phase Bridge Rectifier 5 Terminal 130A , 160A, 300A, 1600V, and 1800V
Learn More